Don't Stress Over Finals!
April 12, 2011

Plaza College
# 202, 74-09 37th Ave, Jackson Heights, NY 11372
www.

plazacollege.ed
u
(718) 779-6199
                                               * * * Press Release * * *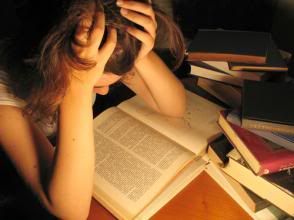 Finals are here and I'm sure most of you are under a lot of pressure. It's important to prepare and do well this time of the year but keep in mind it's also very important to limit stress and have a clear state of mind.
The first step in any final exam study strategy should always start with keeping your stress in check. Below are some tips that any student should keep in mind, final exam week or not.
1)
Never focus on being stressed
Focusing on being stressed will only make matters worse. Rather than focusing on how many exams you need to take, how much studying needs to be done, focus on how to limit the stress and workload. Get organized and focused. Set up a schedule for yourself and make sure to take breaks!
2)
Get a sufficient amount of sleep
Balancing every day life and school can be tough. It's very important to get enough sleep so you're always sharp. Most adults need between 7 and 8 hours of sleep.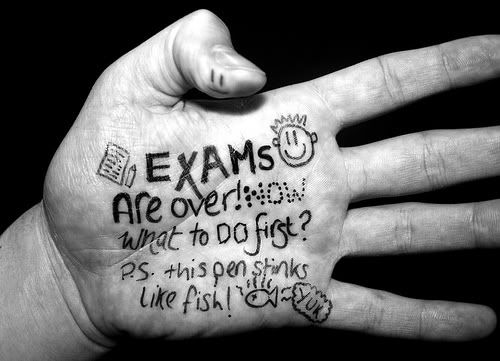 3) Eat the right food It's not only important to eat breakfast, lunch and dinner on a regular schedule, but it's also important to eat the right kinds of foods that will keep you satisfied and alert throughout the day. Also keep in mind if you have a full day of exams ahead, always keep healthy snacks and water available so you never feel tired and hungry.
4)
Set aside some quiet time
School and life's other frustrations are guaranteed to take up your time and sometimes wear on your emotions so it's important to set aside some time to just relax. That means without any distractions such as cell phones, roommates, or crowds. It can really make a huge difference on stress levels when you stop and take a moment to relax in a quiet place.
5)
Get the help you need
Finals can be tough but one guarantee is that there are always professors or other students willing to help. Instead of dwelling on what you can't handle, never hesitate to ask for help.
---